Church Member Sign In
Looking for a directory for your church?
Learn more about Instant Church Directory below.
Create a Church Directory You'll Love to Share
"Our church loves this app. It makes communicating with others of our congregation much easier."
With Instant Church Directory, it's never been easier to maintain and distribute a church directory that your congregation will utilize anytime and access anywhere for a variety of reasons and uses.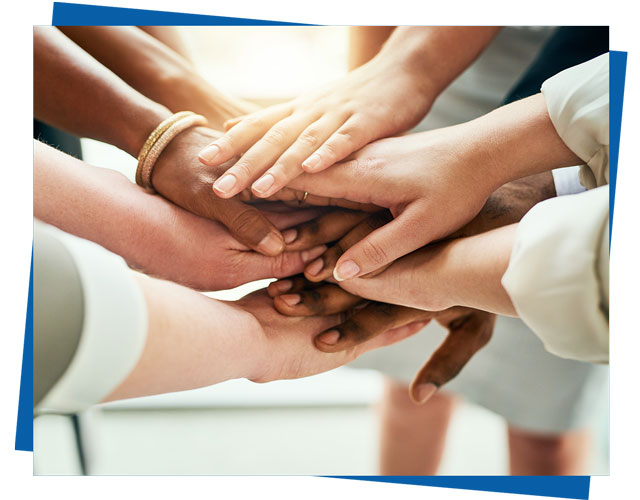 Strengthen Your Church Community
A church directory should be more than just a stale list of names of families or individuals that attend your church— a church directory should be a dynamic reflection of the people that make up the community of your church. Putting names with faces, helping make new friends, encouraging new members and welcoming visitors are just a few things that a church directory can help with.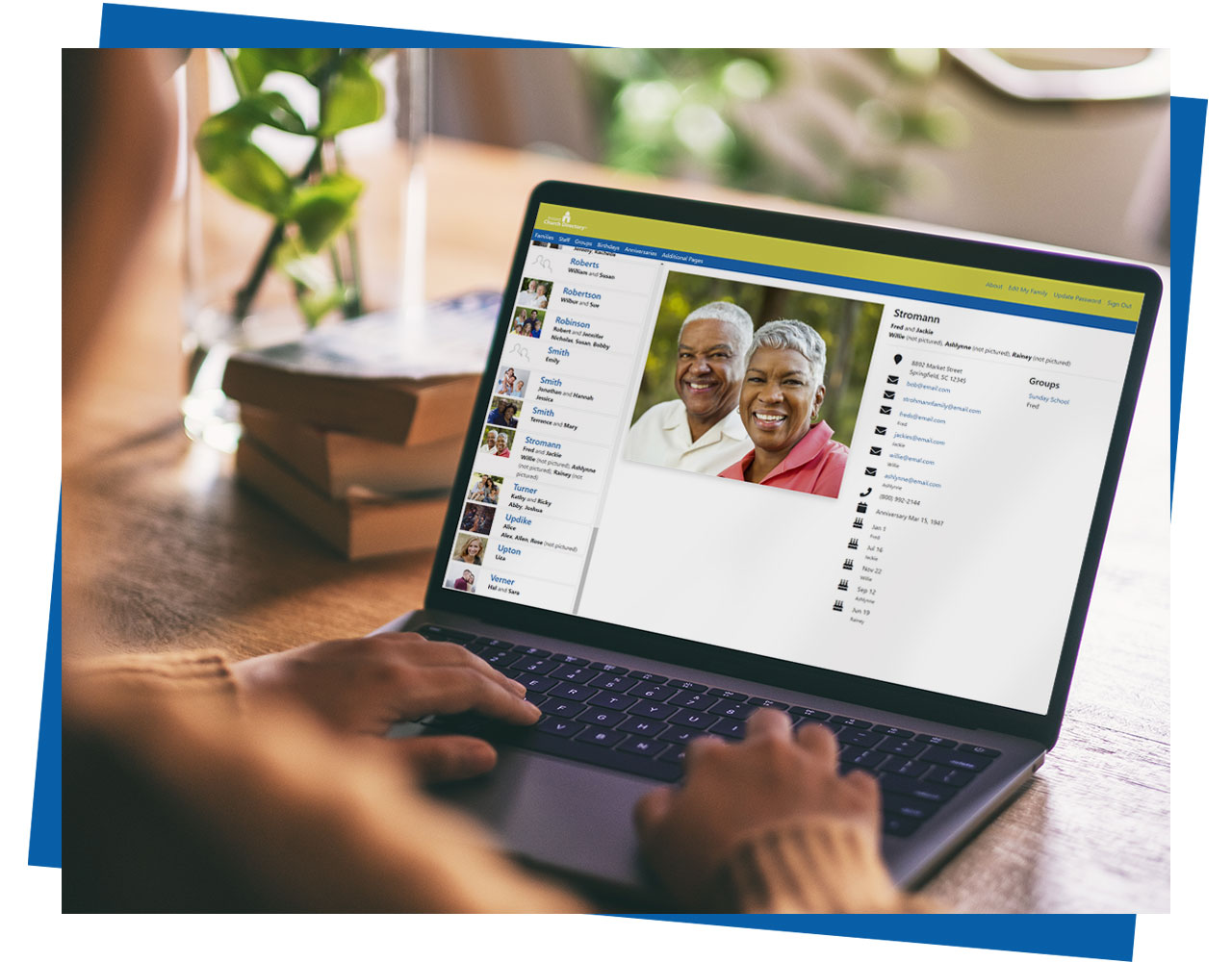 Communicate Effectively and Efficiently
Instant Church Directory has tools that allow for real-time communication with your congregation such as a free quick email service or optional text program where you can send communications to one person or to your entire congregation. No more looking up an email or a phone number—we store all that information for you. Just compose your messages, choose your list and send.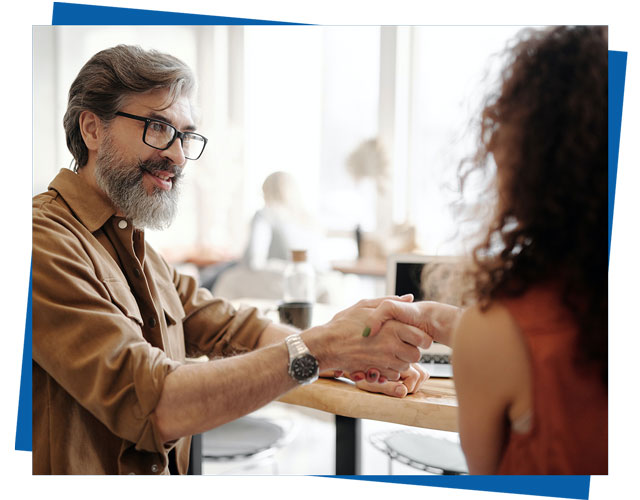 Get to Know Your Church Family
Having important events that reflect the life of your church members all in one place is helpful to encourage each other within the community. Within Instant Church Directory, special milestones in your church members' lives are easily visible and readily shareable with others so that sense of community strengthens and grows.
We are here to support you every step of the way.
We believe a church directory is an important tool in the life of a church, but setting it up, then keeping it accurate and up to date are two very different things. Our easy-to-navigate administrator website makes it easy to get started easily and quickly, then your church members can help keep the directory always current by submitting changes and updates to their personal information through the FREE apps and online members' website. Our administrator website makes updating your church directory seamless.
This important resource should also be cost effective and budget friendly. We are always just one, low monthly, or annual price - no matter how many times you update your directory, OR how many people are in your directory--whether it's 50 or 500.
Having accessible information of your members' contact information must also mean that data is safe and secure. Instant Church Directory believes our number one priority is the security of your data. We provide options to make certain data private or visible within your church directory as you see fit and based on your church members' needs. Our mobile apps and online members website only allows access to those that are verified by the email address listed in the directory. You can revoke accesses at any time.
If you're looking for a tool that can help keep people connected and informed, safely and easily, then look no further than Instant Church Directory.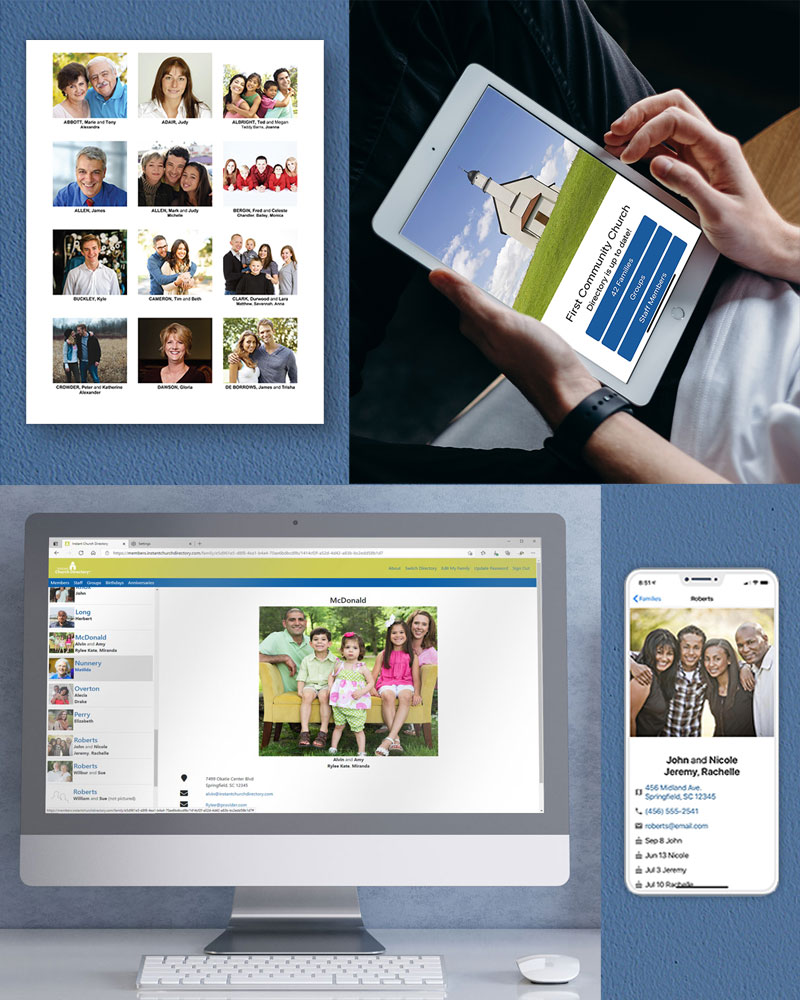 Start today! Cancel at any time.
There is never any commitment to continue, and you can cancel your membership with a click of a button at any time.